CKO Kickboxing Celebrates 25 Years of Achievement – Digital Journal
Hi, what are you looking for?
By
Published
The high-energy full-body workout franchise, CKO Kickboxing, celebrates its 25th anniversary on November 15th by looking back through twenty-five years of non-stop commitment to its members and communities. The brand started in a run-down warehouse with a concept that quickly became popular in Hoboken, New Jersey. Eventually, it spread across the United States, reaching as far as California, Texas, Florida, and Canada. With its time-tested energetic workout and commitment to each location's local community, CKO Kickboxing has made continual waves in setting the tone for what a committed mind and continual support can bring.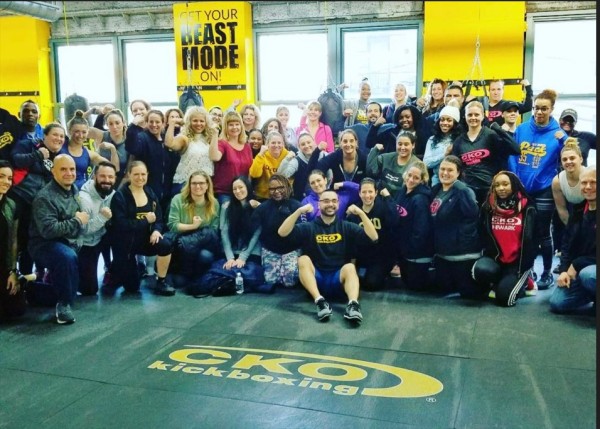 A long list of accomplishments accompanies the brand's success over the years, including working with non-profit organizations such as Team RWB supporting Veterans, The American Cancer Society, JAR of Hope to help find the cure for Duchenne Muscular Dystrophy, The American Heart Association, March of Dimes, The Susan G. Komen Foundation, and countless others. Their philanthropy support has shown that commitment to the community is just as important as their commitment to members. The franchise has also been notorious for holding specialty experiences for its members including:
• holding classes center court at Madison Square Garden,
• being a featured obstacle in City Challenge Races,
• running classes across the famous Rocky Steps in Philadelphia,
• offering classes inside of American Airlines Arena,
• creating a dedicated workout class for members aboard a Royal Caribbean Cruise, and
• holding a transformation show for members with Fitness Atlantic at Mohegan Sun.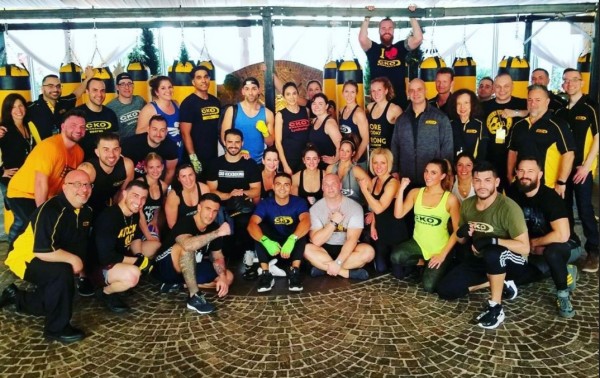 As Joseph Andreula, founder and CEO of CKO Kickboxing, explains, "Looking back at these 25 years, we've seen franchisees, members, trainers, and staff celebrate milestone after milestone of achievements together. From weightloss transformations to overcoming obstacles, we've been celebrating people non-stop. It started with one idea focused on a high-energy workout with support and grew into a positive energy that continues to grow today. I'm proud of everyone who has been a part of the journey with us, and I celebrate each member of our CKO Family as we continue to move on to our next twenty-five years of memories. My kids, and all our kids, will have a place to work out with a legacy of support that will never waver, and I can't wait to share it with them as they continue to grow up."
CKO Kickboxing gyms across the United States and Canada include up to one-hour classes anyone can take that incorporate a real heavy bag, real kickboxing moves, and the addition of body-weight sets to get your heart rate up and body fat down. The music is always pumping, and the trainers always call out engaging combinations during the class to keep each participant active and engaged. Any person at any level can go at their own pace to lose weight, build muscle, reduce stress, and have a fun workout that takes them to their next level of fitness while being a part of a community that celebrates achievements together.
For more information on CKO Kickboxing, please visit: www.CKOKickboxing.com
Media Contact
Company Name: CKO Kickboxing
Contact Person: Media Relation
Email: Send Email
Address:900 Madison street
City: Hoboken
State: NJ
Country: United States
Website: https://www.ckokickboxing.com/

Thank you for reading this post, don't forget to subscribe!
As phishing campaigns continue to become increasingly common, it is essential that the necessary steps to protect inboxes.
Twitter moved on Friday to curb fake accounts that have proliferated since Elon Musk's takeover.
French giant TotalEnergies' chief executive was confronted by climate activists Friday at the COP27 summit in Egypt.
The development of "Sparrow" and other robots like "Robin" are fueling fears that Amazon's warehouses will one day be run by machines.
COPYRIGHT © 1998 – 2022 DIGITAL JOURNAL INC. Sitemaps: XML / News . Digital Journal is not responsible for the content of external sites. Read more about our external linking.